Historical Background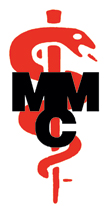 The Matraville Medical Centre, "MMC" was opened by Andrew Gullotta in 1973 with the aim of providing a 'traditional family medical centre' with Service second to none in the local area. There is no reason why local residents have to travel to the city to obtain good health care. The Centre is different because people are treated by the same General Practice Team so as to ensure continuity of care by doctors they are familiar with. Due to advances in science and research, Mr Gullotta realised it was necessary to update the Centre with the latest equipment and also change the surrounds to be more appealing. "The atmosphere created should help alleviate some of the stress and pain of the patients who visit the Centre".
The refurbishment completed in March 1992, created an atmosphere of comfort and tranquillity. Mr Gullotta's vision for the future is one that encompasses an increase in the number of medical experts, so that there will be a specialist in every field, not only general practice but also in allied health fields.
Our Matraville Medical Centre is the original and first Medical Centre in Matraville and we are not affiliated or associated with any other centres with similar names.